Ranking The Best Stock Market Games
Not everyone is ready to jump right in the water and trade stocks with real money. I know for many people trading can be very overwhelming. With the right guidance, trading is easier than you think, but you will need to do your homework before you are ready to trade real money. If you have never traded stocks, using stock market games is the way to go! It will help you to learn stock trading without risking your cash.  Stock market games imitates some or all features of a live stock market on a computer so that user can practice trading stocks without any financial risk- these games are also called stock market game, stock trading game, trading game, stock game, online trading game, stock simulations, virtual game or stock exchange game. Sounds fun right?
All stock market games are not the same. I love playing stock games, so I have tried most of the best stock games over the last 20 years to help you know what to look for when starting for yourself.
Why Use Stock Games?
Stock Games For Students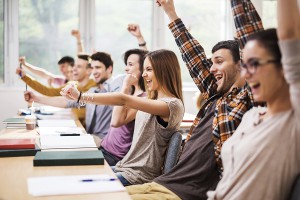 Fun, educational and interactive way of learning

Improves academic performance

Teaches how to invest early on, making it easier to start later in life

Friendly competition
Studies show that stock and trading games help students both get a better grip on their own personal finances, but also connects business, economics, social studies, and math classes back to the real-world. Including stock market games in your class can be one of the most effective ways to keep your students engaged, and anchor classroom lessons with concrete examples.
Stock Games For Teachers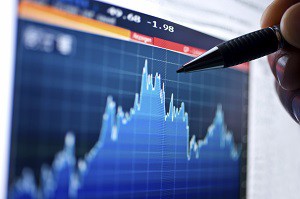 Customize classroom lessons

Higher student engagement and participation

It helps students gain new skills in investing, saving, communication, research and decision making.

Easy way of teaching basic terminology using real examples
I get messages from teachers all the time thanking me for helping pick the best stock games for schools – there are endless ways to help use the action in the financial markets to bring your class to life.
Individuals using stock market games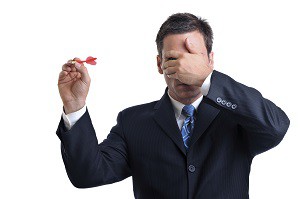 Not risking any real money

Great way teach potential stock traders and future stock brokers how to trade stocks

Interact with traders from different backgrounds and experiences

Understand dynamics stock market world in a real time scenario
Stock games are also an extremely important step for any individual looking to start preparing a retirement portfolio, or just put their savings to work. In the past, individuals who wanted to invest in stocks needed to put all their trust in their broker. Today, thanks to free stock games, you can start practicing investing strategies on your own to get valuable experience in the markets before investing your real money. Even if you continue to use a portfolio manager to invest your assets, using a stock game to learn trading can help you contribute to financial discussions with your manager for a more effective strategy.
What Makes Stock Games Different?
There are several websites that allow you to practice investing in the stock market with virtual money, but not all of them are easy for beginners. These simulations are an excellent way to imitate the experience of investing in the stock market and at the same time is a good way to learn all about it.
Today stock market games have been getting extremely popular in schools. Students are able to gain knowledge not only about the stock market but also about social studies, business, personal finance, and even math. That's why so many teachers have loved these platforms, since it helps their students to prepare for financially independent futures in a fun way.
Some stock trading sites are extremely complete, providing their users with Quotes, Charts, Wall Street Analyst Ratings, Company News & Financial Statements, Trading Ideas, Videos, Glossaries, Financial Calculators, Lesson Plans and more. In addition to all these features, users are able create their own private game or contest for friends or students. This is perfect for individuals, middle school, high school, university students, teachers, professors and investment clubs. In other words, EVERYONE!
When you create your own stock market game, you usually get to choose your own trading dates, cash balance, commission structure and other trading rules. If you want to practice trading options or find an option stock game, a few of the sites even let you trade them.
I have decided to do an extensive research and review the most popular stock market games in 2016.
Free Vs Paid Stock Market Games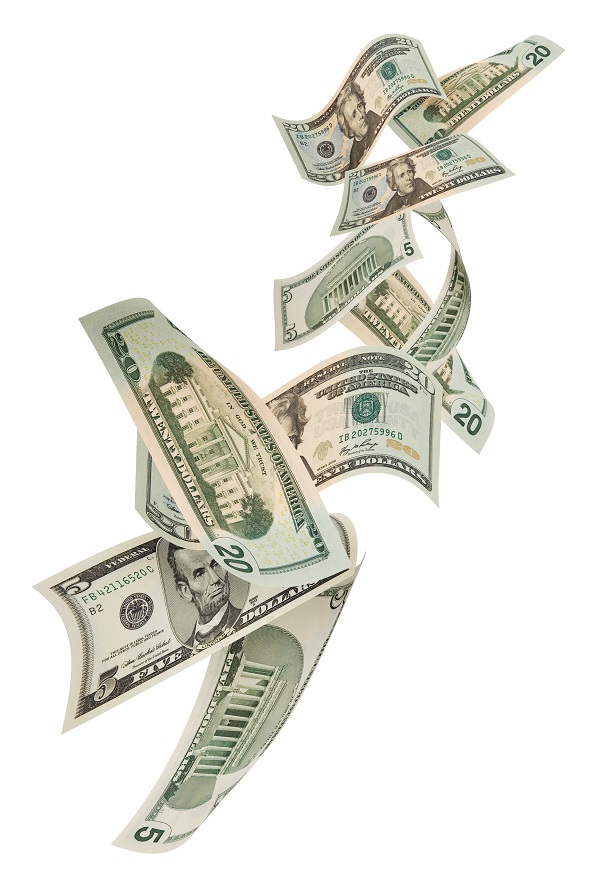 There are many stock games that offer all their services for free. However, if you want some extra features you will have to pay for them. It all depends on what you are looking for.
Most paid stock games allows you also to trade stocks, options, bonds, futures, mutual funds, futures options, and equities. It also permits complete customization by the professor/instructor so that the trading dates, commission structure, security types, and other trading parameters can be tailored to meet the class objectives, along with other advantages.
On the other hand, free stocks offer their users a complete but basic or simplified trading experience. Some of the best beginning investor education I have found outside investing courses have some from resources in a free stock game.

Best Stock Market Games for 2017
| | | | | | | |
| --- | --- | --- | --- | --- | --- | --- |
| | HowTheMarketWorks | Real-Time Quotes | Market & Limit Orders | Create Own Contest | Stocks, Mutual Funds | FREE |
| | StockTrak | Real-Time Quotes | Market, Limit, & Stop Orders | Create Own Contest | Stocks, Options, Futures, Bonds, Mutual Funds | Small Fee |
| | Virtual-Stock-Exchange | Real-Time and Delayed Quotes | Market, Limit, & Stop Orders | Create Own Contest | Global Stocks, Forex | FREE |
| | NationalSMS | Real-Time Quotes | Market, Limit, & Stop Orders | Ongoing Contest | Stocks, Mutual Funds, Bonds | Small Fee |
| | Personal Finance Lab | Real-Time Quotes | Market, Limit, & Stop Orders | Create Own Contest | Stocks, Mutual Funds, Bonds, Options, Forex, Educational Content | Site License |
Take a look at the table above to find out what I think are is the best trading stock game, or stock and option trading game sites out there. Most are free, but StockTrak, NationalSMS, and PersonalFinanceLab charge a small fee.  Stocktrak is the only site on the web that lets you trade futures it charges a small fee. All of these sites are truly exceptional stock market games to help you learn trading.
There's no need to wait until you start taking your future into control, you can even learn tips right now! Then learn how to trade right away!

Best Free Stock Market Games
Best For:
US and Canadian High School classes, Middle School classes, Elementary School classes, and individuals learning by their own
Tools for Teachers:
HowTheMarketWorks has a whole series of tools for teachers. You can create your own custom stock game for your class, view all of your student's trades at the touch of a button, and download reports for your entire class. You can find many of their teacher tools outlined here.
However, the stand-out feature is the Education Center and their Assignments. HowTheMarketWorks has a resource center with over 600 articles on personal finance and investment written for students, many of which you can include as part of an Assignment. You can create an assignment to require your students to watch videos, make trades, and read articles, and you can track each student's individual progress. They have "suggested assignments" for Economics, Personal Finance, Business, Math, and Social Studies classes, and you can further customize them to fit your class.
Tools For Individuals
If you want to just trade on your own, HowTheMarketWorks also offers monthly stock market game contests open to all users, with prizes usually $500 and up for the top traders. They also feature top-tier research tools you can use to investigate new investments, and their investment education center has tons of great resources to learn how to invest on your own.
Best For:
International schools, classes with an international focus, individuals outside the United States looking to learn to trade.
Tools for Teachers
Virtual-Stock-Exchange has many of the same teacher tools as HowTheMarketWorks, but slightly scaled back. For example, they also have a dedicated set of teacher resources, and you can create your own custom class contest with your own rules.
The best feature on the Virtual Stock Exchange is that you can add stocks from over 30 countries to your class contest instead of just the US and Canada, including most of Europe, China, Australia, and much more.
Tools For Individuals
This stock market game does not have regular contests, but they do have one key feature – the ability to trade currencies and commodities alongside stocks. If you want to learn to trade forex, this might be the best place for you.
---
Best Paid Stock Market Games
Stock-Trak is the original stock game, built mainly for universities. On top of stocks from over 50 global exchanges, they also have options, mutual funds, bonds, futures, commodities, currencies and futures options. Over 80% of the top business schools in the US used Stock-Trak as part of their finance classes, and it remains the gold standard for investment simulations.
B
est For:
University classes, professional traders, corporate investment competitions
Ins
tructor Tools
Stock-Trak was designed for use in university classes, and has a huge amount of resources for professors. You can find a library of projects using Stock-Trak from other professors, customize your class based on your exact course length and content, create assignments to track your student's trades, and export many reports showing your class activities to excel.
Tools for Individuals
Individuals can also register on Stock-Trak and take advantage of its trading engine. It has professional-grade investment research tools, the ability to export nearly every aspect of your portfolio and trades to excel, integrated investor analytics options on the trade pages, and much more.
The NationalSMS stock market game is like a cross between Stock-Trak and HowTheMarketWorks. This is the biggest direct alternative to SIFMA's SMG, with many of the features you would find at HowTheMarketWorks or Virtual Stock Exchange. Unlike the others, NationalSMS is not free, but has the advantage of the teacher able to create all the accounts for their students (and recover all their passwords at any time), but it also has more enhancements for ADA compliance and is completely ad-free.
Best For:
NationalSMS is best suited for elementary, middle, and high schools in the United States.
Teacher Tools
Teachers can create their own class stock market games contest, and there are tons of teacher resources to help you get started. Teachers can also generate all the accounts for their students, instead of having students register individually. You can also view and download reports for your entire class, and your students are automatically competing against others from around the country for prizes.
If you want to see a complete review of other sites click here.
Good luck and remember, practicing stock trading is an art and not a science. It takes a lot of time and education to become a good investor. If you want to take an online stock course, the best one that I have found is called Investing 101 from the HowTheMarketWorks.com company and it can be found at Investing101.net.