Best Stock Game Site for High School Education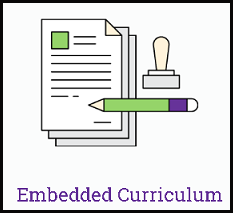 PersonalFinanceLab.com offers a new breed of high school stock market game. Their website changes the way that personal finance, economics, and business are taught. This stock market game has an embedded curriculum. Students get more mean from their classes. It helps teachers make the course more real and lively. You will quickly learn why it is considered the best stock game for high school education.
Both students and parents testify on the positive impact from the PersonalFinanceLab.com. The game helps students visualize the stock market lessons. There has been an increase in student attendance. Student's participation has improved.
Students who have used PersonalFinanceLab.com have reported better academic performance. Both parents and teachers recommend our site for student instruction. Teachers notice that students improve their financial responsibility.
PersonalFinanceLab.com is the complete High School learning platform. It supports personal finance, economics, and business classes.
The perfect blend of education and stock market game: PersonalFinanceLab.com blends a stock market game with high school curriculum. Most stock market game sites are set up for people who know what they want to trade. High school students often need more hands-on instruction. They need to know the basics of the market and what to do.
Students are guaranteed to learn: All students who come to our site are guaranteed to learn. The PersonalFinanceLab.com site sets the ideal stage to "force students to learn." It presents short 3-minute spoon-sized lessons. These short sessions are a comfortable learning window.
Ease of learning: Each lesson is designed to present a small manageable amount of information. They break things into simple terms and tasks. The curriculum on this site is divided into

Intro to the Stock Market
Intermediate Stock Market Lessons
Over 300 other lessons aligned to National Standards
Lack of restriction: Teachers have flexibility to decide how to use PersonalFinanceLab.com. When teachers register their class, they choose which lessons to assign to students. Almost all teachers start with the Intro to the Stock Market lessons. Later they pick other lessons based on the subject matter of their class.
Proven track record of effectiveness: PersonalFinanceLab.com guarantees that students will get a more rounded stock market experience. Those who have visited our site in the past have reported that our website has been of great benefit to them.
Prepare your students for a better financial future: PersonalFinanceLab.com is committed to developing students to become future financial giants. They ensure that students get the education they need to have financial stability. Become one of the thousands of people that visit PersonalFinanceLab.com. You are just one click away to a better future for your students. Click PersonalFinanceLab.com.