HowTheMarketWorks.com FREE Stock Market Game is the best way to practice investing using virtual stock. If you are a beginner with the stock market, stock market games will help get your feet wet without losing capital. Stock Market Games are programs that imitate the behavior of the stock market. Using Stock Market Games end the risk of losing your cash while you learn how to trade. The games simulations allow you to practice trading bonds, futures, ETFs, stocks, and mutual funds.
HowTheMarketWork.com is the no. 1 free stock market game platform. It is the only site where stock market games are updated very often. Once you create an account with HowTheMarketWork.com, you receive $100,000 virtual currency to practice trading. You also learn the dynamics of the stock market. The games within this platform allow you to create custom stock market contests for your family, clubs, or friends.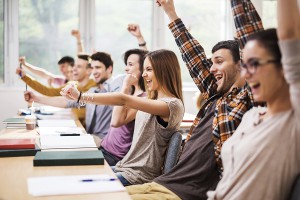 The trading games have been used by over 10,000 learning institutions to teach students in finance and economic classes. This site creates custom educational lessons for players to enhance their trading skills. You also gain trading knowledge before venturing into the real stock trading world.
The stock trading games on HowTheMarketWorks.com are compatible with most phones, laptops. Therefore, you can play anywhere you are. Most of the stock market games available on this site allow you to add the cost of brokers' commissions and fees. This feature helps individuals to factor the costs in making stock purchases.
Stock Market Games prepare individuals to be independent and confident in the stock market industry. These games cater to high school, college, university students and individuals interested in learning stock trading. Several professors and teacher have reported an increased students' participation, engagement, and attendance. There is also an improvement in financial behavior and academic performance of the students
Why Should You Learn Stock Trading Using A Free Stock Market Game
The importance of learning virtual trading with these games include:
Gaining experience without risking any practical money
Players contest to predict the direction of the stocks
Individuals gains and improves their knowledge of trading and finance
They are an excellent platform for potential stock buyers and sellers to build and manage portfolios
Features of a Good Stock Game Using Virtual Stock
A great stock market game should have the following characteristics:
Plenty of beginners' courses
An interface that is smooth and easy to understand
Real-time transactions for contest ranking
Availability of a support team to answer trading stock questions
Once you register on HowTheMarketWorks.com, you can be able to trade and check your rankings, update your profile, review holdings, review awards, and research investments. The games are available in different languages. They are valuable to traders across the globe. The stocks include are from the New York Stock Exchange, Sydney Stock Exchange, Paris Stock Exchange, London Stock Exchange and many more.
There have been many studies for which free stock market game is best. They are offered by PersonalFinanceLab, HowTheMarketWorks, Investopedia, MarketWatch, StockTrak, and WallStreetSurvivor. Most agree that HowTheMarketWorks.com is the best FREE stock game with virtual stock available.